Mental training for athletes is the best way to make the mental skills required to be a champion part of who they are!
Repetition is the key!
One of the biggest issues I see with Sports Psychology is that people believe one session every 1-2 weeks is enough to create change.
The truth is it can, but 95-99% of the time, it doesn't create a lasting change until the new skill is used several times.
Let's talk about proper mental training for athletes who want to compete at peak performance.
Put these exercises into use today!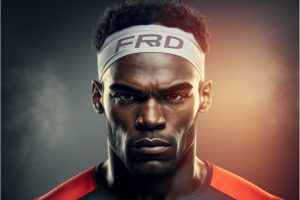 Ten Mental Skills Successful Athletes Are Training
These are the top mental skills every athlete who is at the top of their game is practicing.
Self-awareness
Emotional intelligence
Resilience
Motivation
Focus
Discipline
Managing expectations
Setting intentions
Execution of goals
Remove limiting beliefs
Positive self-talk
Managing fear
Many more mental skills are being trained, but these are the twelve most popular.
The Benefits Of Mental Training For Athletes
Let's now take each of the 12 mental skills listed above and give examples of how they can help an athlete's game.
1. Self-Awareness
Building self-awareness is, without question, the single most important skill an elite athlete must develop.
Self-awareness in sports is identifying your thoughts, emotions, and actions in real-time and adjusting them accordingly.
2. Emotional Intelligence
Your emotions have a huge impact on the next move you make.
Being able to self-regulate and control your emotions can immediately impact your results.
3. Resilience
How quickly can you recover from a mistake or failure?
Mental training for athletes includes the speed at which you can bounce back from a missed shot must be as close to immediate as possible.
4. Motivation
Your level of motivation and sense of purpose is what fuels you.
Highly motivated athletes have a deeper reason why they compete; this drive elevates them to a higher level of performance.
5. Focus
The ability to remove internal and external distractions is one of the toughest mental skills to master.
Mental training for athletes includes concentration grids and setting daily intentions are good ways to improve your focus.
6. Discipline
This is one of the toughest performance skills to coach build because it's fueled deep within.
Setting reminders to build better habits can help!
7. Managing expectations
When we fall sort of our expectations, we often experience less desirable emotions.
A mentally tough athlete sets high expectations yet doesn't get frustrated when they come up short.
8. Setting intentions
What will you do to become better today?
Mental training for successful athletes involves setting daily intentions and reflecting on how well they executed them daily!
9. Execution of goals
Did you do what you said you were going to do?
Saying you're going to do something and doing it can build confidence in an athlete very quickly.
10. Remove limiting beliefs
One of the biggest but most challenging things to identify is one's own limiting beliefs.
Identifying and discrediting limiting beliefs is doing the deep work that can yield career-changing results.
11. Positive self-talk
One of the most commonly discussed mental skills trained, yet often poorly acted on.
Elite athletes know words have power and choose their words more wisely than their competition.
12. Managing fear
Fear is an illusion all too many top athletes buy into without question.
Lean into fear, and it will quickly and easily dissolve but never run from it!
How well have you mastered these mental training skills?
If you need help, call me, Dr. Jay Cavanaugh, at 951-999-VIBE (8423)