Mindful athlete training is the key to becoming a more present elite athlete capable of accessing flow state for peak performance.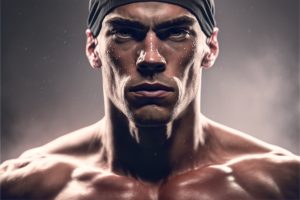 9 Best Mindful Athlete Training Tips
Here are some tips for mindful athlete training:
Practice mindfulness regularly – Make time for mindfulness practices such as meditation, yoga, or deep breathing exercises on a daily basis. This can help you improve your focus, clarity, and overall well-being.
Stay present – During training and competition, stay focused on the present moment rather than dwelling on past mistakes or worrying about the future. This can help you stay in the zone and perform at your best.
Use visualization – Visualize yourself performing well and achieving your goals. This can help you build confidence and motivation.
Set specific goals – Set specific, measurable, achievable, relevant, and time-bound (SMART) goals for your training and competition. This will help you stay focused and motivated.
Take breaks – Make sure to take breaks and rest adequately in between training sessions. This will help you avoid burnout and maintain peak performance.
Eat a healthy diet – Fuel your body with the nutrients it needs to perform at its best. Eat a well-balanced diet with plenty of fruits, vegetables, and protein.
Stay hydrated – Proper hydration is important for maintaining energy levels and optimizing physical performance. Make sure to drink plenty of water before, during, and after training sessions.
Get enough sleep – Adequate sleep is essential for physical and mental performance. Aim for 7-9 hours of sleep per night to help you feel rested and refreshed.
Seek support – Don't be afraid to seek support from a coach, mentor, or therapist if you need it. They can provide guidance, accountability, and encouragement as you work towards your goals.
Which tip resonated with you most?
If you need help with your mindfulness training, we can help.
Call Dr. Jay Cavanaugh at 951-999-VIBE (8423)